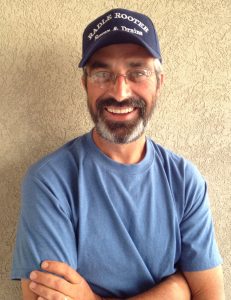 SEWER CLEANING
Radle Rooter provides full sewer cleaning service for Pinellas County Florida. Sewer cleaning, inspection and maintenance includes rodding, hydro jetting and 24 hour emergency service, 7 days a week. I have all the tools to remove clogs, clean lines and right in the service van. No excuses! No multiple service charges! No nonsense service; I will fix it!
Clogged sewer cleaning and sewer cleaning maintenance service from sewer rodding to hydro jetting, I can remove just about any debris from your main sewer line. If you have obstructions such as tree roots, sewer rodding will remove the roots by cutting through them. Hydro jetting is another sewer service that will push obstructions down your sewer line by using high pressure water to move the objects. If your sewer pipes are clogged, I can come out perform sewer pipe cleaning using a rodding machine, hydro jetting or do a sewer video inspection with a sewer camera of your sewer pipes.
For over 20 years I've been fixing drains and sewer cleaning. When others fail and begin to suggest that you replace your entire sewer line, call Radle Rooter and I can get your drain lines working without replacing your sewer line.
Don't call the big guys and spend the big money on unnecessary repairs. Call Radle Rooter ASAP 727-265-1911.