Radle Rooter providing Pinellas County DRAIN CLEANING SERVICE. We do our best to be available for you seven days a week. I'll fix that clogged drain with a smile.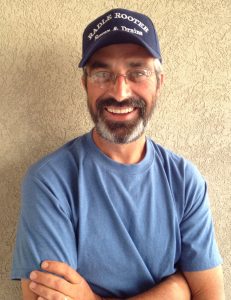 DRAIN CLEANING
Free estimates
Sink, Shower/Tub Drain Cleaning
Camera Inspection to aide in sewer and drain cleaning
Fully stocked van ready to perform your drain cleaning and fix those clogged drains
100% Customer Satisfaction
Insured
Clogged drain cleaning for Palm Harbor, Pinellas Park, St. Petersburg, FL, Clearwater and all of Pinellas County.
Clogged Drain Cleaning
Drain cleaning and rooter service including hydro jetting that uses high pressure water to move debris performing a thorough drain cleaning. If you have clogged drains, tree roots or other types of debris or obstructions, Radle Rooter will perform the most thorough drain cleaning on your clogged drain. Sewer rooter service performs a thorough drain cleaning by using a rotory rooter blade to cut through or remove the debris out of your clogged drain or main line.
Radle Rooter receives calls from people who have had drain cleaning services by other rooter drain cleaning service companies and still have a clogged drain! Those other (intentionally blank) rooter companies (plural) offer a drain cleaning service only to end up telling the customer that they need a $7,000 sewer repair for a clogged drain. Radle Rooter guarantees its drain cleaning service and you will know the drain cleaning charges upfront. Avoid the "big dig", you likely do not need it simply unclog drain. Before you do the "big dig", call me and I will open that clogged drain.